"Cloud SaaS-Hosted" Quick Start¶
Introduction¶
Similar to a Data-Center MSP-Hosted environment, CentreStack has a Cloud version that is readily hosted.
This works well for managed service providers who have smaller clients here and there. Because of the smaller number of total clients, the Data-Center MSP-Hosted overhead is relatively high. MSPs can use the Cloud version since it is readily deployed and ready to use.
Preparation¶
Since you don't need to prepare the CentreStack server installation any more (it is hosted by CentreStack.com), all that you need to do is create hosted tenants. A tenant, based on business requirement, is mapped to
a client of yours

a company

an organization in a bigger company
Create Tenant¶
You can create tenants directly from the Hosted-CentreStack.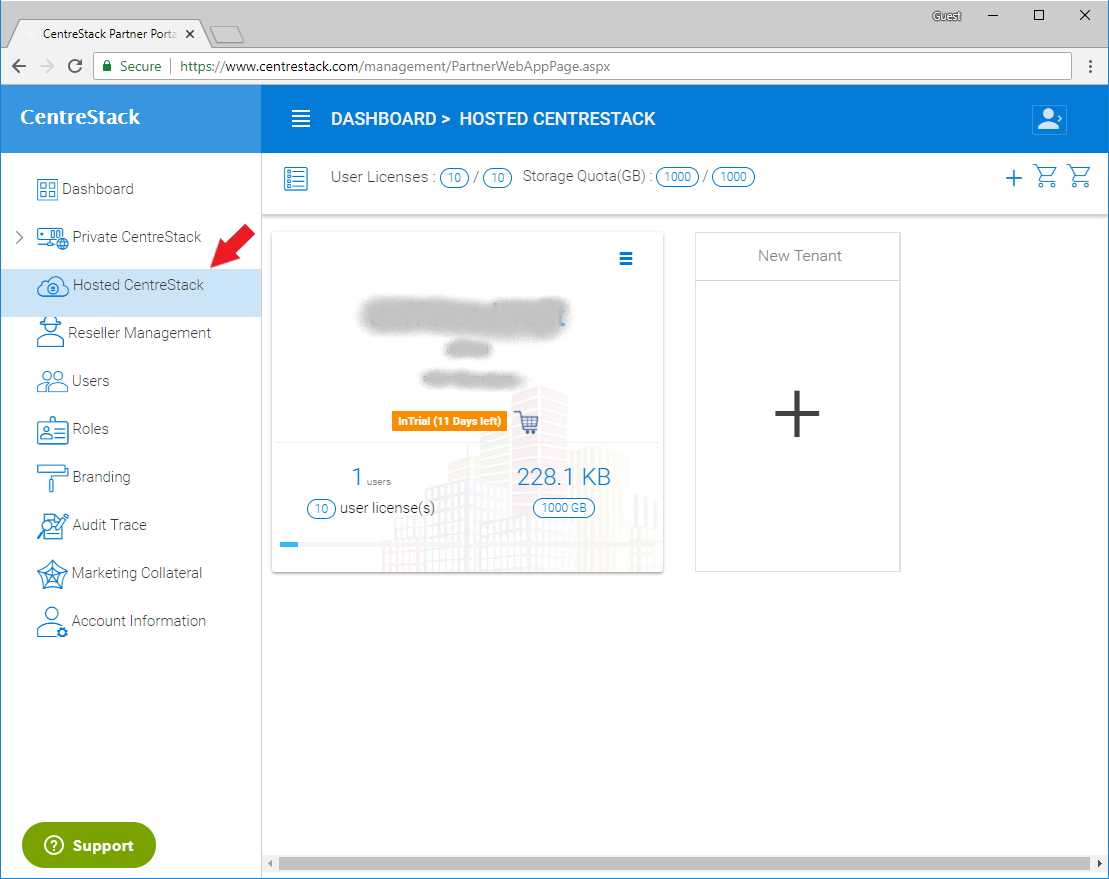 Please reference Server Agent User Guide for File Server Migration: